Black Friday is coming up and many smart home owners are researching holiday gift ideas. It may be tempting to purchase WiFi cameras or other smart home devices you've seen advertised online. Before you do, keep in mind installing and configuring smart-home devices can be difficult to do on your own. Also, not all smart home systems are compatible with every device.
To keep things simple, we've listed four gift ideas for smart-home owners that can be easily added to most systems. For those of you who like to do-it-yourself (DIY), we've listed them from easiest to most difficult to install. Don't hesitate to reach out to your trusted security provider if you're unsure whether a device will work with your smart-home system. LYNC is always happy to lend a hand.
Z-Wave Smart Plug-in Module
Turn any appliance into a smart appliance. Who wouldn't enjoy the convenience of turning lamps, curling irons, or other devices on and off with their smartphone? Installing Z-wave plug-in modules is fairly simple for tech-savvy homeowners. They plug right into existing outlets.
The trickiest part is syncing the module with your security panel. An experienced smart-home owner can do this on their own. Others might need some assistance. With the help of a technician from LYNC, this process will only take a few minutes.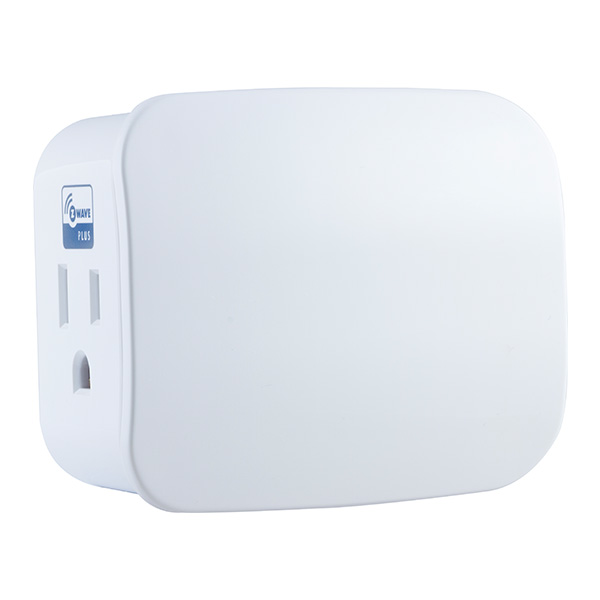 Smart Light Bulb
Giving a light bulb as a gift might seem silly at first, but you'll be surprised at some of the cool things you can do with the right smart bulb. With the Zapato RGBW Bulb, you can set up light schedules and motion detection. The most entertaining feature of this bulb is the ability to select any color and intensity. It comes with an easy-to-use app and also integrates with Alarm.com. More good news if you already have z-wave devices, the bulb also acts as a z-wave repeater.
Light Bulbs are also one of the easiest installs for tech-savvy smart-home owners. For DIY-ers, you'll screw in the bulb and then follow a few simple steps to sync it with your security panel. If you're new to z-wave technology and would rather avoid a potential headache, a professional from LYNC will happily come out and quickly install it for you.
Smart Lock
A perfect addition to any smart home; Your smart door lock can be programmed with temporary user codes to give access to friends and family during your holiday festivities. Any smart-home owner will find it handy, making it one of the most popular smart-home items.
You'll want to schedule a technician to install the smart lock. It isn't the most DIY friendly, but installing it only takes a few minutes with the help of a professional. Once your smart lock is linked to your security panel, you can remotely lock and unlock it from an app on your smartphone.
Video Doorbell
See who's at your door even while you're out celebrating. With a video doorbell, you'll receive a call on your smartphone whenever someone rings your doorbell. You can set up motion detection and be alerted anytime someone is near your door. Either way, you can also see and speak to visitors through your smartphone. If you have a smart door lock, you can even unlock your door remotely and let your guests in. Installing this on your own is not recommended because putting up the hardware can be tricky. You will also be linking the video doorbell to your home WiFi network.
Our professionals at LYNC have a ton of experience installing video doorbells and will happily answer any questions you have. If you would like to chat with a professional, or get a free quote, click here.